Classroom learning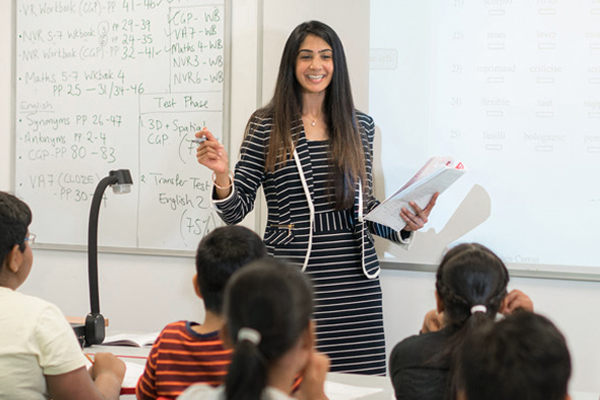 Teaching is provided by fully UK qualified and experienced teachers, who have also been trained to deliver AE Tuition Ltd's specialised programmes.
In addition to the teacher, each class of 21-25 children is supported by two supervisors and eight assistants. The assistants are responsible for routine administration and helping children on an individual basis.
The tuition centres are run by our Tuition Resource Managers, Senior Teachers and Head Supervisors.
All staff are fully trained and subjected to DBS checks. Many are qualified to administer first aid.