Do not take a six-week break from learning, education expert warns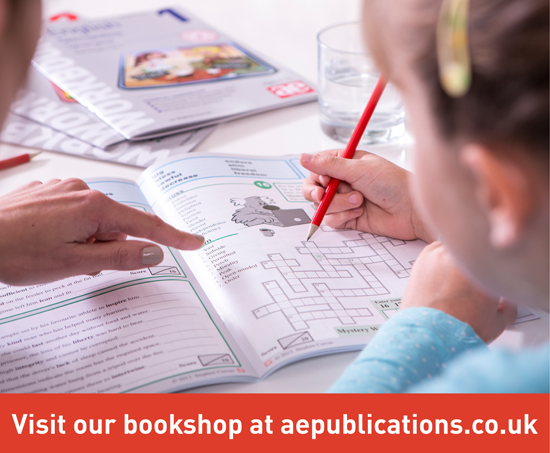 An education expert has called on families across the UK to keep their children's minds active during the long summer holidays.
We all have fond memories of those idyllic childhood summers that seemed to last forever. However, anecdotal evidence from teachers has suggested that children academically regress during the six week summer break, and findings from recent studies back up this theory. In a 2008 study, the Institute for Public Policy Research (IPPR) found that pupils' reading and maths abilities regressed over the school summer holidays.
So, what can be done to stop children falling behind over the summer? Teacher, government advisor and author of AE Publications' range of educational books Dr. Stephen Curran believes that keeping a child's mind active over the six week summer break need not impinge on a child's enjoyment of the school holidays: "Quick and fun learning activities can stop children falling behind.
"I am not advocating that children should study throughout their holidays or even do lots of homework, but simple, fun brain activities will make their return to school much easier."
Dr. Curran added, "There are many ways we can keep children's minds active and encourage continuous learning throughout the holidays, without destroying the fun element of the break.
"For example, on rainy days, playing card games can involve developing visual memory skills, particularly if they require children to remember the cards other players hold in their hand. Or, what about Scrabble? This game is excellent for developing children's spelling skills and vocabulary. Such activities help develop problem-solving skills just as much as a treasure hunt at the beach or in a park."
Dr. Curran, who sat on the government advisory panel for the new Maths National Curriculum, also recommends that children read during the holiday and include maths in everyday activities such as counting money when making purchases and checking the change they receive.
However, even more could be achieved through a systematic and organised approach over the holiday period. Such a programme does not need to be onerous or overbearing. A short study period of half an hour each day can have dramatic effects.
"Even small things like this will help your child return to school in September just as strong as when they left in July," he says.
Dr. Curran is the author of the AE Publications' ever-expanding range of Maths, English, Verbal Activity and Non-Verbal Reasoning workbooks, which are aimed at children in primary and early secondary school. AE Tuition is passionate about education and helping each child to reach their full potential by equipping them with the knowledge and techniques they need for success. Working through the exercises and techniques within the workbooks over the summer break will help ensure that the progress made during the school year is built upon.
The workbooks were written primarily to help children achieve success in the Transfer Tests, and AE Publications' English and Maths workbooks and testbooks are the perfect preparation for this. Additionally, the problem-solving exercises contained in the Verbal Activity and Non-verbal Reasoning series of workbooks and testbooks have wider educational benefits for children. Non-verbal Reasoning advances children's ability to reason logically using images and assists in developing spatial ability. The visual style of questioning ensures that working through the workbooks feels more like solving puzzles than studying.
In conclusion, in order to continue their year-on-year academic progress at school, it is important for children to keep their minds active throughout the summer holiday, as well as having a well-deserved rest. AE Publications' workbooks and testbooks could form part of a balanced programme that may be easily implemented by parents over this period, ensuring that the progress made over the last school year is built upon the following September.